MUD HOLE ACQUIRES RODDANCER
As of May 2, 2019, Mud Hole Custom Tackle, Inc. has successfully completed the acquisition of RodDancer Fishing Products and its brands, which will be folded into the ProProducts product offering. This transition will be seamless without any disruption of supply to distributors and customers.
Click here to read more (opens PDF)...
ThreadMaster
Premium Wrap Finish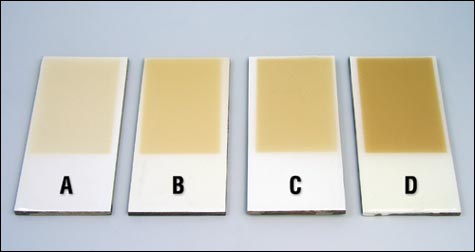 Whose finish would you like on your rod?
Threadmaster (A) stays clean and clear
even AFTER A YEAR in the Florida SUN!

---
ThreadMaster is the premium grade wrap finish specifically designed with the perfect combination of attributes for all rod builders.
Water Clear with superior long term clarity...the best on the market
Unbelievable leveling qualitie
Extremely flexible even in sub-zero temperatures
Simple mix and application
Unlimited Shelf Life
Very tolerant to measuring and mixing errors
Features the exclusive ThreadMaster enhanced cure cycle
Check out our vendors to purchase Threadmaster Premium Wrap Finish today!